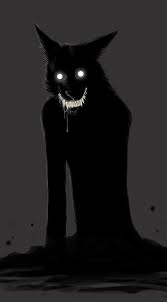 ill kill your family and friends till you have nothing left - it
The "It" is shadow wolf with sharp claws and is described to be everywhere but his appearance is hard to describe because he lurks in the dark. Sometimes people confuse "It" as zalgo but once he's defeated he'll reveal that he is not zalgo and disappear.
Ad blocker interference detected!
Wikia is a free-to-use site that makes money from advertising. We have a modified experience for viewers using ad blockers

Wikia is not accessible if you've made further modifications. Remove the custom ad blocker rule(s) and the page will load as expected.